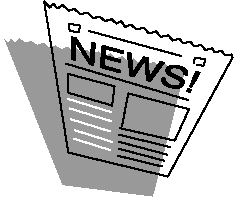 Alumni Information

An interesting article in the L.A. Times, Sunday, May 27, 2007 ...

L.A. THEN AND NOW

Following his beliefs led him to Manzanar

Ralph Lazo's decision to voluntarily join his Japanese American classmates in the internment camp still resonates 65 years later.

By Cecilia Rasmussen, Times Staff Writer

Manzanar, Calif., May 1942.

It's a warm morning at the dusty, inhospitable World War II internment camp on the bleak edge of the Owens Valley. Latino teenager Ralph Lazo arrives by bus to join his Japanese American friends from Belmont High School.

Lazo, a 16-year-old Mexican-Irish American, was motivated by loyalty and outrage at the internment of his friends. He became the only known non-spouse, non-Japanese who voluntarily relocated to Manzanar.

To read the full article, go to http://www.latimes.com/news/local/la-me-then27may27,1,4237927.story?coll=la-headlines-california ___________________________

Alumni News

Belmont alum Veronica Porsche (Anderson) was attending the 2007 "Dancing with the Stars" shows, supporting daughter Laila Ali, who finished 3rd on the dancing contest.

From Wikipedia, the free encyclopedia:
Veronica Porsche Ali (now Veronica Porsche Anderson) is best known for being the third wife of American boxer Muhammad Ali. She later married singer Carl Anderson, who passed away in 2004.

Veronica an African American born in Louisiana grew up in the Echo Park district of Los Angeles, attended Holy Rosary catholic boarding school in Lafayette, Louisiana and graduated from Belmont High School in 1973, where she was crowned the Homecoming Queen that year. Her brother, Anthony Porche, was a star football and track & field athlete at Belmont High School.

Ali and Porsche began a relationship while he was still married to his second wife, Khalilah 'Belinda' Ali. Porsche was one of the four poster girls who had promoted the Rumble in the Jungle fight in Zaire versus George Foreman. Porsche and Ali were married in the summer of 1977.

At the time they were married, they had a 10-month-old daughter, Hana, and Porsche was three months pregnant with their second child. They had just these two children before divorcing in July 1986. Their oldest daughter, Hana Ali, is an author who today lives near her father in Michigan.

Their youngest daughter, Laila Ali, is a professional boxer and the most famous of his nine children.

Prior to meeting Ali, she spelled her last name Porche. As her fame grew, and she began to have contact with reporters and other media, she began to tell them that her name was spelled "like the sports car". This, of course, led to people spelling her name "Porsche", like the sports car. Her name appears on documents using both spellings. Reportedly, she favors the style and sophistication of the Porsche spelling; and for that particular reason, she sometimes uses the spelling "Verónica" for her first name.

She has had some limited experience as an actress. She played a tour guide, Ranger Emily, in the 1986 film Terror on Alcatraz. She appeared as herself in a made-for-TV documentary, Intimate Portrait: Laila Ali (2001)(TV)

In the movie, Ali starring Will Smith, the role of Veronica Porsche Ali was played by Michael Michele.

Veronica Porsche (Ali) Anderson on Wikipedia

Robert Takasugi, UCLA '53, judge, U.S. District Court, a 2007 UCLA Awards recipient for public service

Throughout his life, Robert Takasugi '53 has been devoted to his communities and to society at large through his work as a lawyer, judge, mentor and teacher. He entered private practice in a small multi-racial law firm serving East Los Angeles at a time of intense civil rights activism, supporting civil rights struggles and representing people who otherwise might not have a voice. He is a fearless defender of the law and the basic notions of justice, even when that stance is unpopular.

Takasugi's life might not have turned out as it did. At age 11, he was among the 120,000 United States residents of Japanese descent who were relocated into internment camps for the duration of World War II. His experience engendered neither despair nor bitterness. Takasugi has reflected on his wartime experience as "an education to be fair." He served as a corporal in the United States Army and received the United States Military Man of the Year award for the Far East Theater in 1954.

After earning his UCLA degree, Takasugi received his juris doctorate in 1959 from USC, where he served on the Southern California Law Review.

In 1960, he founded the Pro Bono Bar Review course in association with the Legal Aid Foundation, designed for repeat exam takers. He still administers the foundation.

Takasugi has served on both the Los Angeles County Superior and Municipal Courts, and as a Commissioner for Los Angeles County Human Relations Commission. In 1976, President Ford nominated him for appointment to United States District Court. He became the first Japanese-American to serve on the federal bench.

Perhaps Takasugi's greatest contributions have been made outside the courthouse, in his role as teacher, mentor and role model to thousands of law students and attorneys. By personal example and leadership, Takasugi has labored tirelessly to encourage each of his students and associates to reach their full potential and to give back to the community.

In recognition of Takasugi's dedication to community service and to perpetuate his vision of justice for all, a group of attorneys he has influenced established a fellowship in his name. The Robert M. Takasugi Fellowship is awarded each year to law students working at nonprofit organizations, to make it financially possible for those students to pursue public interest work.


___________________________

Question: Can you tell us the best part of being a Belmont High School student?